Latest News
The new member of ŠKODA's RS family.
25/10/2022
A second all-electric car has been added to ŠKODA's RS sporting family. This is the ENYAQ RS iV, which follows up the ENYAQ COUPÉ RS iV that was launched some time ago. The new ENYAQ RS iV delivers similar performance and features to the COUPÉ, but also enjoys the benefits that come from a more practical SUV body.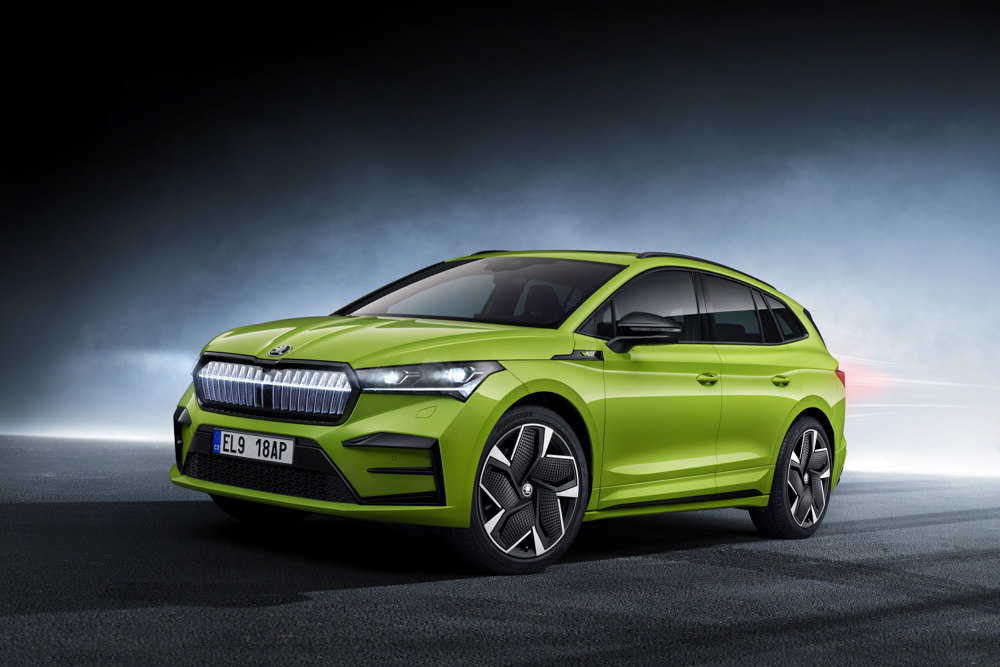 The new model boasts the most advanced technology of the MEB platform and, together with its sibling, is the most powerful production car in ŠKODA's history. The ENYAQ RS iV is powered by the same pair of electric motors as the COUPÉ version. This setup gives the car all-wheel drive and an output of up to 220 kW, enabling the ENYAQ RS iV to accelerate from 0 to 100 km/h in 6.5 seconds. The top speed is 180 km/h, 20 km/h more than the other models in the range. Drivers will enjoy the massive torque of 460 Nm from virtually zero revs. This makes for a great dynamic driving experience.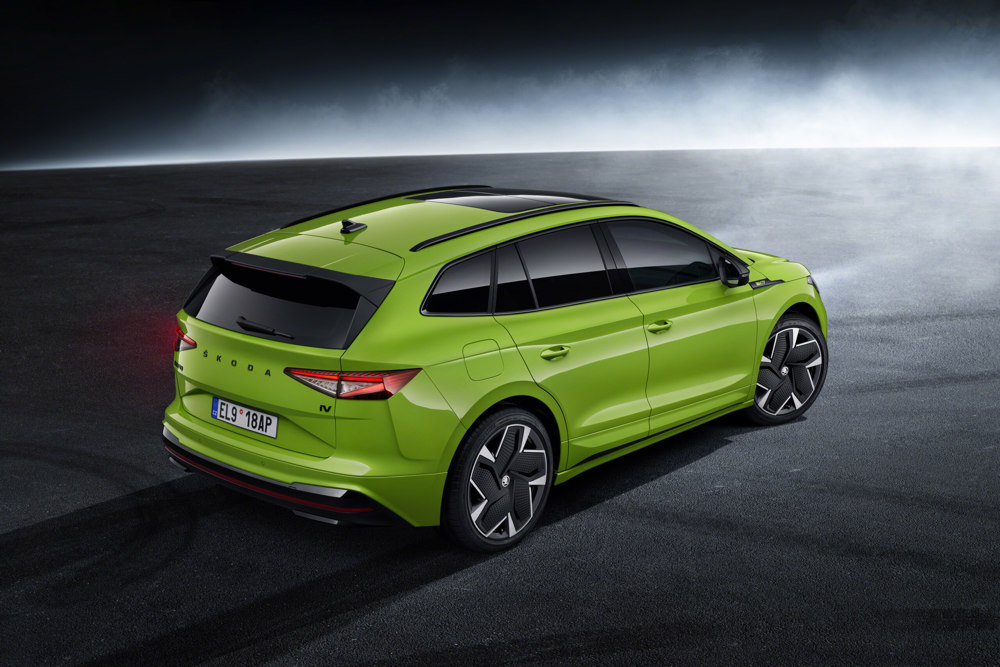 At the same time, though, the ENYAQ RS iV promises a range of over 500km per charge thanks to its 82 kWh battery and superior aerodynamics (air drag coefficient of 0.265). One way this combination of excellent driving experience and great efficiency is achieved is through the ENYAQ RS iV's lowered chassis. A 15-millimetre reduction at the front and a 10-millimetre reduction at the rear results in sportier handling and better aerodynamics, while giving the driver more control and better feedback.
The focus on practicality is evident in the car's powertrain and the ecosystem ŠKODA is building for charging purposes. The ENYAQ RS iV's battery can be charged from 10 to 80% in 36 minutes thanks to a maximum charging power of 135 kW.
As the top-of-the-range model in the ENYAQ iV series, the ENYAQ RS iV will naturally offer a wealth of equipment, including many advanced features as standard. Customers will get 20-inch aerodynamic wheels as standard, with 21-inch wheels as an option. The ENYAQ RS iV comes as standard with the illuminated Crystal Face mask with 131 LEDs and Matrix-LED headlights. There is, of course, a generous line-up of driver assistance systems and high-tech safety systems, including up to nine airbags. The ENYAQ iV boasts one of the top ratings in Euro NCAP safety tests, with a 94% rating in occupant protection and a first-class rating of 89% in child protection.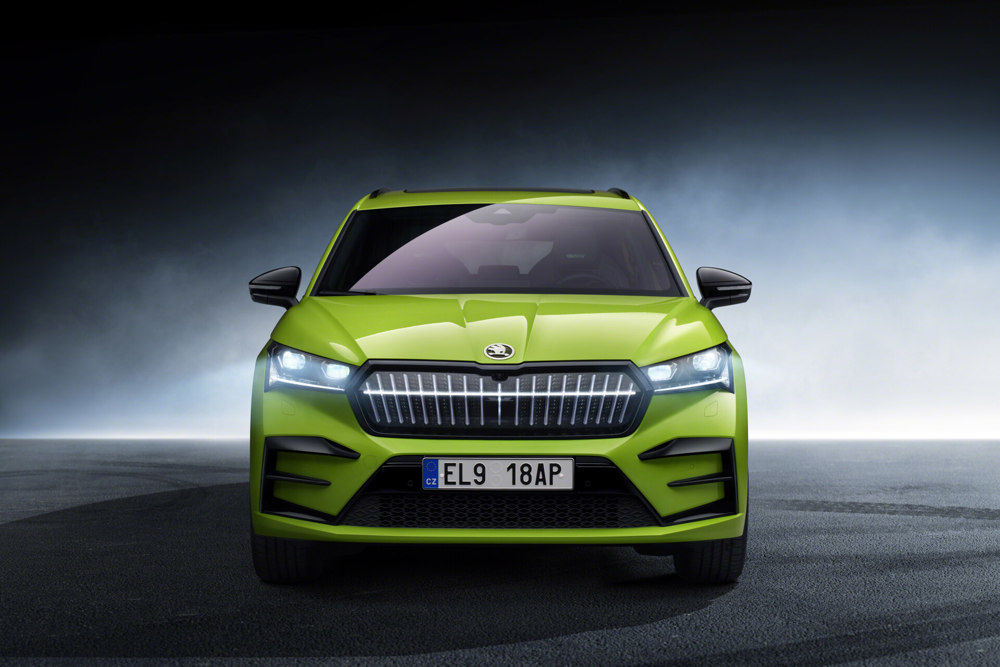 As for the car's interior, customers can choose from two versions. The RS Lounge Design Selection option features upholstery in Suedia black material with lime-green piping and contrast stitching. The Design Selection RS Suite version has seats upholstered in black leather with grey piping and contrast stitching in the same colour.